Introduction
BuildUp has an improved process for creating assignments. You can create assignments for individual students in the class or for the whole class:
Once You have selected a Topic you can choose between two options: Set Specific Concepts or Students' Choice below.
Set Specific Concepts
You will see all of the Concepts in the Topic listed. Simply tick the box for the specific concepts you want to assign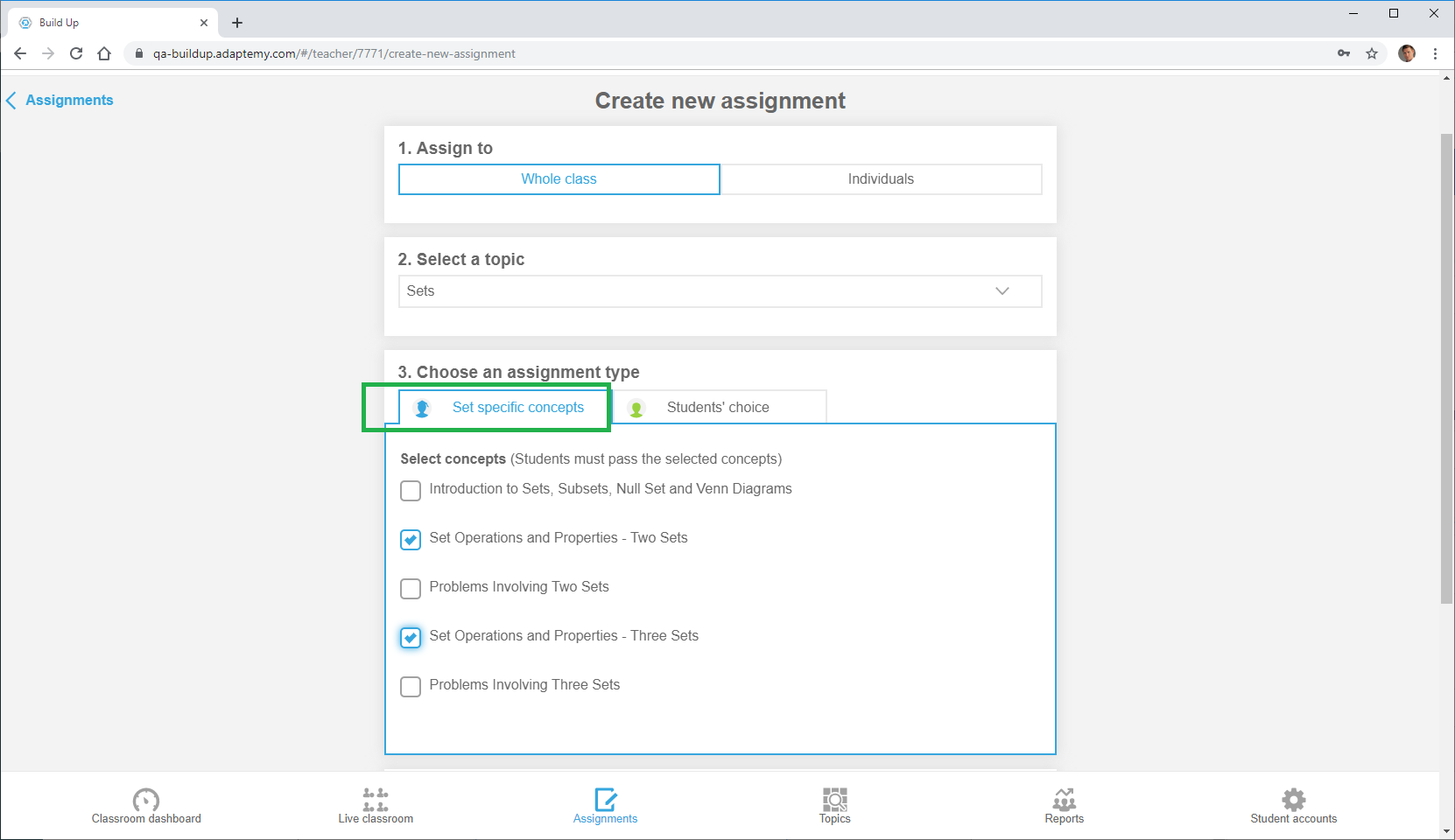 Students' Choice
You can specify the number of Concepts in the Topic that students must pass. Students can then follow the system recommendations for concepts or simply choose themselves.
Add Comment
Students will see any comment you add in this box regarding the Assignment:
Editing An Assignment
You can now edit the details of an Assignment after it has been created. Simply Open the Assignment and click Edit. You can see an article on this here ->