1. Load the classroom you want to move the student to. Make a note of the Enrol Code and provide it to the student.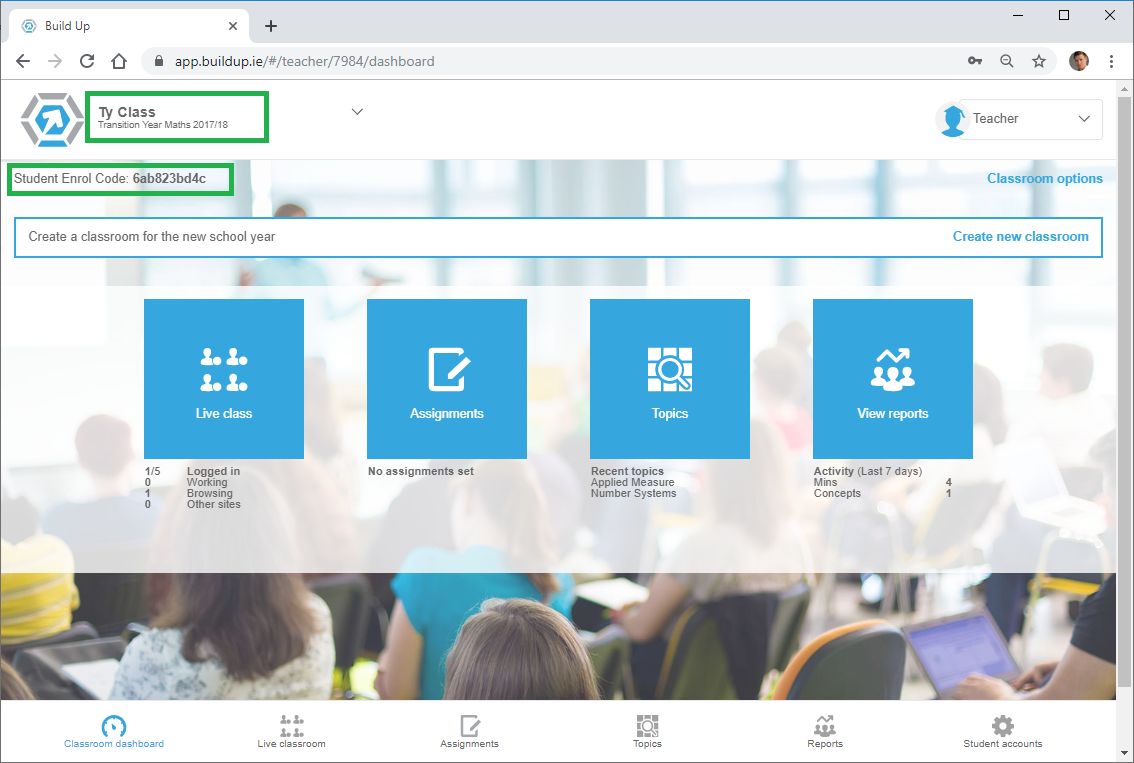 2. Instruct the student to log into
www.buildup.ie
.

3. Hovering over/tapping on their pick-list menu at the top right-hand-corner of the screen, the student should click/tap on Join a Class.

5. The student can then enter their enrol code on the next screen then click/tap Join.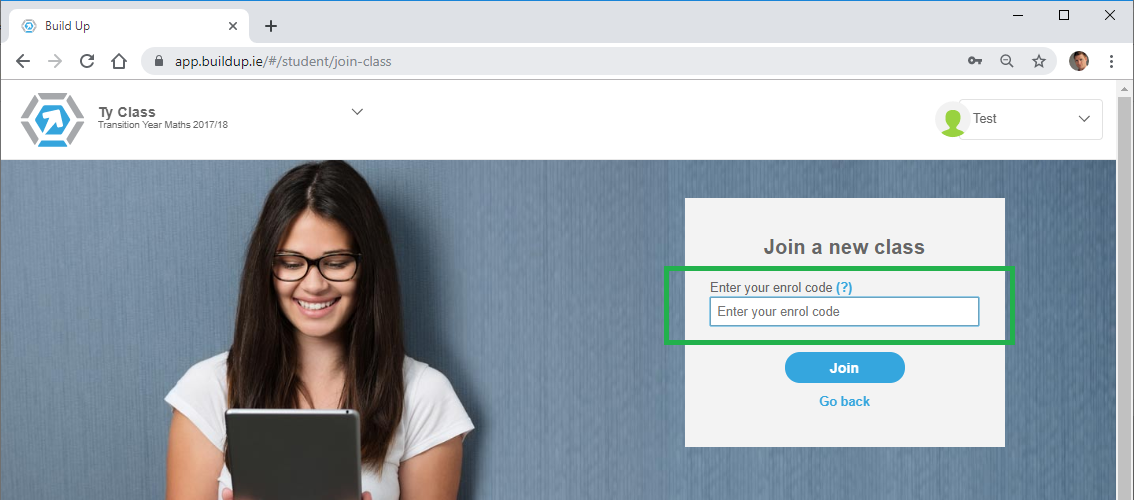 6. The student will now appear in this classroom as well as any other classrooms they were previously enrolled to. None of their existing data will be lost. If you want to remove the student from their original classroom, simply remove them. See
here
for these steps.